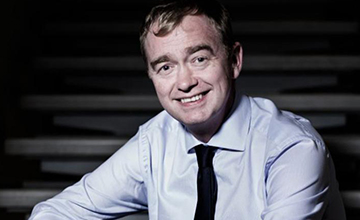 "The commitment, dedication and sheer selflessness shown by volunteers of the Ahmadiyya Muslim Youth Association UK meant so much to people who had lost so much. I cannot thank all those volunteers enough."
Tim Farron
Former Leader of the Liberal Democrat party
"I applaud the efforts of the AMA to strive for peace and to build bridges between diverse communities... I therefore applaud the AMA ethos `Love for All Hatred for None' that underpins all their work.
As one of the oldest Islamic Communities in the Capital, who build the first London Mosque, the Ahmadis have been an important part of the history of the city and it is fitting that they are also part of the historic celebration for the Diamond Jubilee."
Boris Johnson
Former Prime Minister
"I want to wish you all the best for the future and I would like to thank you for everything you do to bring about a more tolerant, just and respectful society and that is what I am committed to, that is what you are committed to doing, so let us do it together."
Jeremy Corbyn
Former Leader of the Labour Party
The Ahmadiyya Muslim community plays a significant role in promoting community cohesion and great events like this show Britain at its best'
Eric Pickles
FORMER SECRETARY OF STATE FOR COMMUNITIES UK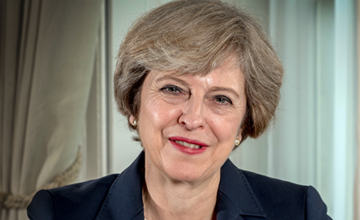 "The Ahmadiyya Muslim Community is known throughout the world for its commitment to serving humanity. Many members work hard to alleviate poverty, provide education to children in the developing world and help areas recover from natural disasters through the charity Humanity First."
Theresa May
Former Prime Minister
"I send my best wishes to the Ahmadiyya Muslim Youth Association who are supporting this year's Poppy Appeal.
I'm delighted to hear over 300 members will be out in force throughout November collecting at train stations and other places around the country.
It's great to see so many young people giving up their own time to help those who have served our country while remembering those who have paid the ultimate sacrifice."
David Cameron
Former Prime Minister
"You really do have a massive impact on us all for the better I believe. The role of AMYA is a shining example of the kind of work young people are doing all over the country"
Justine Greening
Former Member of Parliament for Putney, Roehampton and Southfields
"This volunteer work represents an essential part of the Ahmadiyya Muslim community's really important contribution to UK national life - whether through helping to raise wider awareness and understanding of the Islamic faith, or fundraising and feeding the homeless, donating blood, and other charitable acts."
Nick Clegg
Former Liberal Democrat Politician
"Grateful for the contribution you make to all our communities and all our organisations and for the breadth and depth of your heart for so many people, in so many difficult situations. Thank you so much."
Siobhain Mcdonagh
Labour Party Politician